As we approach the end of the year, Physio Pros Oakville would like to emphasize the importance of making the most of your health benefits before they expire. Whether you're dealing with an ongoing injury or simply seeking to maintain your well-being, using your health benefits before the year-end can offer you significant advantages.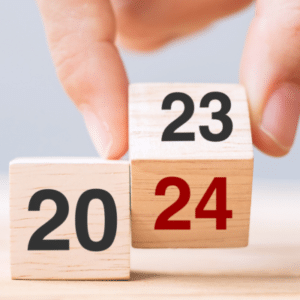 In this article, we will discuss why it's crucial to take action now. By doing so, you can not only optimize your health and financial benefits but also ensure you enter the new year with a strong foundation for your well-being. Let's explore the reasons why utilizing your health benefits before the year-end is a wise and proactive choice.
Let's take a look at the open slots for your physio assessment
Pro-Active Health care in Oakville
Proactive healthcare empowers individuals to take charge of their well-being by addressing health concerns before they develop into more serious or chronic issues. In this regard, Physio Pros Oakville plays a crucial role in proactive healthcare, focusing on managing physical problems, enhancing mobility, and preventing injuries from worsening.
By seeking early therapy, you can effectively maintain and improve your physical condition, boost your overall fitness, and effectively manage pain and discomfort. This proactive approach not only provides relief for immediate health concerns but also fosters a foundation for long-term wellness.
What are the different types of Proactive therapies?
Functional Movement Screening
Prehabilitation For Surgery
Functional Movement Screening
It's not just for individuals with existing injuries but also for those looking to maintain their well-being. By providing a comprehensive assessment of your body's strengths and weaknesses, it allows you to identify and address potential issues before they turn into debilitating injuries. This proactive approach involves recognizing areas of imbalance, weakness, or restricted mobility, which can be used to tailor exercise routines, corrective strategies, and rehabilitation plans in collaboration with a therapist from Physio Pros Oakville.
Whether you're an athlete aiming to reach your peak performance or someone looking to enhance everyday activities, Movement Screening helps you minimize the risk of injuries and boost your physical capabilities.
Prehabilitation For Surgery
The Process of improving the functional capability of a patient prior to a surgical procedure is called the prehabilitation. If you have surgery planned for the upcoming year 2024, it's essential to make the most of your year-end benefits by considering Prehabilitation. Engaging in prehabilitation exercises and therapies before your surgical procedure, in collaboration with Physio Pros Oakville, can significantly strengthen your body, improve your physical fitness, and enhance your overall health.
This proactive approach not only reduces the risk of complications during surgery but also accelerates post-operative recovery, making it easier to bounce back after the operation
Let's take a look at the open slots for your physio assessment
Beat the end of year rush
Booking your therapy appointments now is a smart move to beat the year-end rush. As the year goes on, more people delay their healthcare needs, causing a rush from October to January. This can make it hard to get an appointment when you need one. By scheduling your therapy sessions early, you'll secure your spot, avoid long waits, and ensure you get the care you need in time. Don't wait – act now to take control of your health and make the most of your health benefits.
Therapy isn't just about short-term relief; it sets you on the path to long-term wellness and a healthier, more active life. So, don't miss out – book your appointment today! 
Why to choose Physio Pros Oakville?
When it comes to your well-being, choosing Physio Pros Oakville is a decision that prioritizes your health and comfort.
What sets us apart is our commitment to your care – every patient at Physio Pros Oakville is treated by a registered physiotherapist, ensuring you receive the highest level of expertise and personalized attention. We believe in the power of professional care, and we don't rely solely on assistants. Our team is dedicated to providing a friendly and cooperative environment, where you'll feel at ease and well-supported throughout your journey to recovery.
At Physio Pros Oakville, your health is our top priority, and we're here to help you achieve your best possible outcome.